Here you have a text about the DxS:
The one exceeds our spectations.
THD less than 0.02% tipical 0.012%
Output power 8 ohms = 143 Watts RMS
Output power 4 ohms = 250 Watts RMS
Sensitivity - 630 milivolts peak to maximum power (adjustable)
Input impedance: 27K
Flat from 3 hertz to 500 kilohertz.... minus 1 dB
It is a full range audio power amplifier with four output pairs... also a three
stage amplifier aided by CCS and current mirror.... a bootstrap circuit feed
the VAS as my tradition to nice sonics amplifeirs..
Hundreds sold in Brazil...very appreciated..no complains about...none
complaint...zero complaint.
Price is 100 USD, also has a linear power supply that cost the same value and
can be shipped anywere in our world and cost can be calculated contacting
uncle charlie using direct yahoo mail:
carlos.eugenio1951@yahoo.com
Use this email if you want estimate value, to obtain shipment price,
ensurance or other details.
Brazilian Postal system is slow...average to USA is 12 days..not working
12 days after shipment arriving east and west coast.
Shipment for USA is aproximatelly 45 USD.
I have stock...so i can test it , register test in video, publish video and ship to
you in a matter of two working days.
Also i have power supply stock...pictures to be produced soon.... 40K
microfarads using EPCOS capacitores, rail series inductive filters, voltage
equalizers and capacitor discharge shunt included, high frequency filters,
a snubber and leds to monitor output voltage (blink not blink) and fast on
connectors type spade.
Soon i will show you the supply in pictures....very busy now a days.
Boys!..i will present the Dx Classic too....also gonna post 20 links of videos in english presenting them and many pictures.... soon i gonna start.... slowly because i am
a hell busy now a days.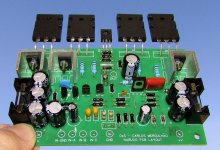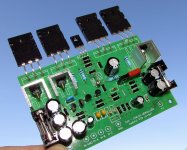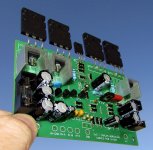 regards,
Carlos