I have do a new sim with again a other zvs idea.
These looks good, even with extra induction on the emmitors of the igbt I do not see
strange things, looks very clean and it do zvs.
But without see photo two, now things go less nice even dramatic, zo zvs do avoid ringing and such.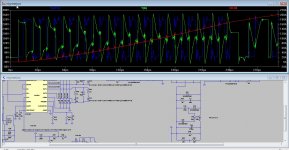 These is a LVI coil who adjust himselfs with current and so get extended soft switching.
As you can see on the bleu line the igbt,s do switch or with zero current or zero voltage.leading or lagging leg.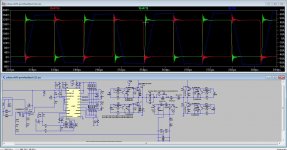 Last edited: